"You forget something, the Snowden documents also show that the biggest breach in Israeli intelligence history actually came from NSA and GCHQ, in the form of Operation Anarchist… and the British where a lot worse than the Americans when it came to spying on Israel"
(Also show that GCHQ employees like to host fundraising events in support of Palestine… just saying)
Its close relationship with the Hebrew state did not prevent Britain from eavesdropping on Israeli interests.
Par Jacques Follorou Publié le 07 décembre 2016 à 12h47 – Mis à jour le 08 décembre 2016 à 09h53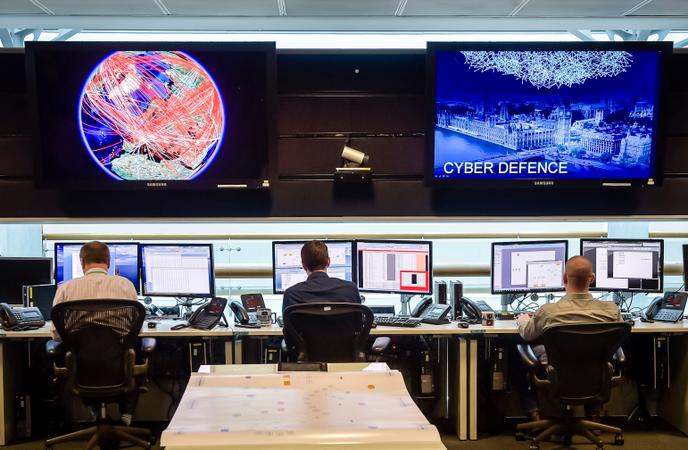 One can never be too wary of one's friends, especially those who are closest.
Officially, Israel and the two most powerful English-speaking intelligence services, the American NSA (National Security Agency) and its British counterpart, the GCHQ (Government Communications Headquarters) are united in a sacrosanct alliance. This unique cooperation, which is intense, given the issue of survival for Israel and its excellence in matters of espionage, and has grown considerably stronger over the past ten years. But is has a darker side to it.
A 2008 document, leaked by whistleblower Edward Snowden, says the British were concerned about Israel's stance on Iran. GCHQ also spied on Israeli diplomats, and defense firms.
'This is an earthquake, the worst leak in the history of Israeli intelligence,' says security source
By hacking encrypted transmissions of Israeli planes and drones, NSA and GCHQ intelligence services 'monitor IDF operations in Gaza, watch for potential strike on Iran'
The Times of Israel-1 hour agoIt said the 2006 war pushed ISNU to its "technical and resource limits," and Israeli officials turned to their American counterparts at the NSA for a …
Snowden's Leaked Archive Shows Israel Got NSA Intel for Conducting …
Sputnik International-2 hours agoView all
RT-17 hours agoFrustrated by a legal ban on sharing intelligence with Israeli operatives conducting targeted assassinations against Hezbollah, the NSA crafted …
Murtaza Hussain
May 29 2019, 5:05 p.m.
As Israel and the Lebanese militia Hezbollah exchanged blows during their short-lived but devastating 2006 war, Israeli military officials used private channels to pressure their American counterparts in the National Security Agency for intelligence to help assassinate Hezbollah operatives, according to a pair of top-secret NSA documents. The NSA was legally restricted from providing such information but, after Israeli officials asked for an exemption, U.S. intelligence officials decided on a new framework for information-sharing.
The documents, published on an NSA internal news site called SIDtoday and provided by agency whistleblower Edward Snowden, provide a glimpse into the intelligence relationship between two countries during the 2006 conflict.
They form a two-part SIDtoday article titled "The Israel-Hizballah Crisis — Perspectives from an Acting SLO Tel Aviv," the personal account of a Tel Aviv-based NSA official — a signals intelligence liaison officer, who is tasked with managing relations with foreign partners — and their experience with their Israeli counterparts during the war. By their account, the NSA relationship with Israel during the 2006 war was strained. The NSA liaison officer recounted disputes that occurred with the Israelis over intelligence requests made by the Israeli SIGINT National Unit, or ISNU, the elite Israeli counterpart to the NSA.
"ISNU's reliance on NSA was equally demanding and centered on requests for time sensitive tasking, threat warning, including tactical ELINT" — electronic intelligence — "and receipt of geolocational information on Hizballah elements," the NSA official wrote. "The latter request was particularly problematic and I had several late-night, sometimes tense, discussions with ISNU detailing NSA's legal prohibition on providing information that could be used in targeted killings."
"Even with his full understanding of the US statutes, [ISNU Commander] BG Harari sought assistance from NSA for an exemption to this legal policy. To ISNU, this prohibition was contrary not only to supporting Israel in its fight against Hizballah but overall, to support the US Global War on Terrorism."
"I had several late-night, sometimes tense, discussions with ISNU."
The account goes on to suggest that the NSA ultimately reached a compromise with its Israeli counterpart by working with the Office of the Director of National Intelligence, or ODNI, the cabinet-level office that oversees U.S. intelligence efforts. "In the end," the article states, "a framework was decided upon by ODNI that defined the parameters and methods of what could and could not be shared with the Israelis." The documents do not give details of this framework.
With tensions between Israel and Hezbollah constantly being ratcheted up — and persistent chatter about a new conflict — the logistical, geopolitical, and legal contours of U.S. intelligence-sharing with the Israelis takes on increasing import. The reluctance of U.S. officials to share intelligence information in 2006 highlights the thorny geopolitical dynamic between these longtime allies, whose intelligence agencies are sometimes at odds with each other; it also raises questions about the legality of sharing intelligence with a partner nation operating outside U.S. legal constraints.
The question of what intelligence the United States can legally share with a foreign government is notoriously murky. An executive order signed under President Ronald Reagan in 1981 established that the United States "may enter into intelligence and counterintelligence arrangements and agreements with foreign governments and international organizations." Decades later, despite revolutions in information collection and retention, as well as numerous campaigns for greater transparency on foreign intelligence-sharing, legal experts say that the legal rules about what can and cannot be shared remain opaque.
"There is very little we know about the U.S. government regulations pertaining to the sharing of intelligence with foreign governments," said Asaf Lubin, a legal expert on cybersecurity and privacy at the Fletcher School of Law and Diplomacy at Tufts University. "It is fair to assume that the Office of the Director of National Intelligence together with the attorney general have developed certain policies on the formulation and application of these intelligence-sharing regimes, but they are not publicly available."
The NSA and Israeli intelligence drew up a memorandum of understanding in 2009, authorizing the sharing of certain raw intelligence data, according to a Snowden document published by the Guardian. The memo was controversial for apparently giving the Israelis access to data about American citizens, including private messages and metadata. But the civil liberties implications of the agreement were even more troubling when it came to data vacuumed up by the NSA about non-U.S. persons — people who are not residents or citizens of the United States — and then shared with Israeli intelligence.
As a 2016 Brennan Center for Justice report on the memo noted, "None of the publicly available directives explains how intelligence agencies take into account the impact of intelligence sharing on the human rights of non-U.S. persons." The report added, "The lack of transparency raises concern that shared information could be used to repress, censor, or persecute, or commit other human rights abuses."
Handwritten Note Refers to Israeli Request as "Problem Area"
The memorandum of understanding between Israel and the NSA suggests a deal was reached nearly three years after the 2006 Israel-Lebanon War. It's unclear how much cooperation the NSA provided to Israel during that conflict.
An internal NSA presentation, which was also classified, recapped some of the key issues that arose between the NSA and ISNU during the fighting between Israel and Hezbollah. Dated April 2007, the slide deck also described the NSA's relationship with ISNU more generally. The document noted that ISNU had roughly 5,500 enlisted conscripts and 1,200 career officers, and that the Israeli agency was headquartered in Tel Aviv with "production centers" in Syria, the Palestinian territories, Egypt, and Lebanon.
"There is very little we know about the U.S. government regulations pertaining to the sharing of intelligence."
According to the slides, Israeli officials experienced "high anxiety" and were heavily reliant on the NSA for support during the 2006 war with Hezbollah. A slide titled "What Did ISNU Want?" indicated that the Israelis sought information on kidnapped soldiers in Lebanon, Iran's role in those kidnappings, electronic signals intelligence, and geolocational data. A handwritten note on the margins of the slide — affixed by an unknown person — described this last point as a "problem area."
The presentation also appraised the war effort, noting that Hezbollah was well-prepared for the conflict and enjoyed logistical support from Iran and Syria. The group operated in civilian neighborhoods, and the Israelis were receiving "bad world press" — presumably a reference to critical news stories about the destruction wrought on Lebanon during the war. As the SIDToday documents noted, life in Tel Aviv carried on more or less normally during the fighting, with hotels and restaurants packed with customers. The presentation also observed that there was "little sympathy for civilian non-Israeli casualties from man-on-the-street."
The widespread civilian harm caused by the fighting also makes the details of U.S. intelligence cooperation with Israel controversial. Human Rights Watch estimated that over 1,100 Lebanese were killed over the course of the war, largely as a result of Israeli airstrikes and shelling in southern Lebanon. Several dozen Israeli civilians were also killed by Hezbollah rocket and mortar attacks that targeted Israeli border towns. Human Rights Watch later criticized the Israel Defense Forces for using indiscriminate force, claiming that the IDF had shown "reckless indifference to the fate of Lebanese civilians."
"Israel repeatedly, and in some cases egregiously, violated the laws of war," Nadim Houry, co-author of the Human Rights Watch report, said. "The Israeli military engaged in indiscriminate aerial attacks and massive use of cluster munitions, repeatedly targeting civilian infrastructure that was not tied in any way to the armed conflict."
Israeli officials' own statements seemed to back up human rights groups' allegations that the IDF had deliberately targeted civilian infrastructure as a means of deterrence. Israeli officials later publicly dubbed this strategy the "Dahiyeh Doctrine," a name taken from a south Beirut neighborhood that suffered catastrophic destruction during the fighting. Despite employing such tactics, the IDF was largely seen to have lost the war — or at least been fought to a draw by Hezbollah. Two points on the NSA slide presentation stated that, in the aftermath of the war, "public confidence in the IDF erodes" and "military morale/confidence low."Join Our NewsletterOriginal reporting. Fearless journalism. Delivered to you.I'm in
There are ominous signs that Israel and Lebanon are nearing another confrontation, during which the ISNU may again lean on the NSA for support. Although Israeli intelligence-gathering capabilities are believed to have improved since the last war, Hezbollah has also reportedly acquired significant new arms and fortified areas under its control in southern Lebanon. The IDF recently carried out operations near the Lebanese border to uncover tunnels said to have been dug by Hezbollah, and the Israeli Air Force periodically strikes Hezbollah targets in neighboring Syria.
Over the past several years, Hezbollah leaders claimed to have received "game-changing" weapons that would alter the course of any future war with Israel. For their part, Israeli officials have issued a steady drumbeat of statements emphasizing the level of destruction that Lebanon would suffer during another war, specifically highlighting the grievous harm that would be caused not just to Hezbollah, but also to Lebanese civilians and infrastructure.
"If the next war indeed breaks out, it will be rough. But, first and foremost, it will be rough for the other side," IDF Maj. Gen. Nitzan Alon warned in an interview last year. "I don't think any Israeli citizen would want to switch places with a Lebanese citizen during the next war."